Outside is slowly opening up!!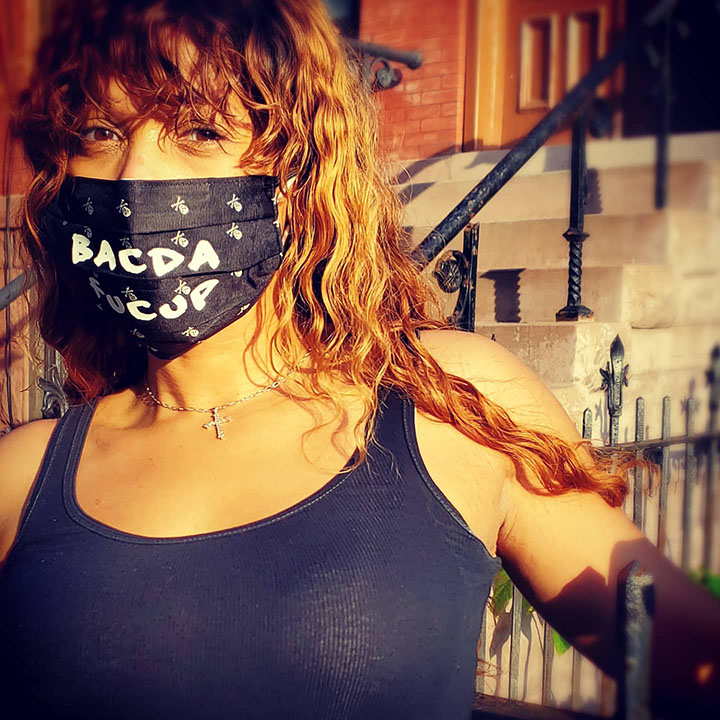 We miss you!!! It has been exactly 2 months that the showroom has been closed to the public. We are still open for shipping only, USPS has been holding us down and doing an amazing job delivering packages during this pandemic. We pray that you and your family are safe and healthy. One way that we are staying healthy here in NYC is by masks. It is an essential way to protect yourself and others from the spread of Covid-19. Let's talk about the different types of masks sold here at HipHopCloset.com

FIRST, LET'S SETTLE THE GREAT MASK DEBATE

Are face mask coverings really necessary? YES, YES, YES. When you have a covering over you mouth you are blocking potentially harmful molecules from entering your airways and also limiting the molecules that you spread while talking, laughing or just breathing. If you still don't get it here is a great meme that will put things into perspective ...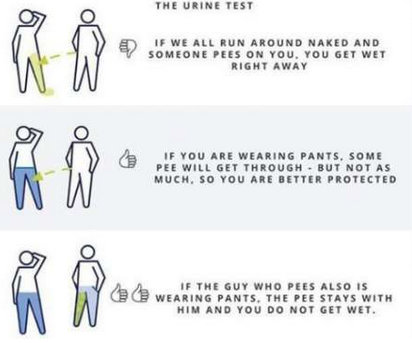 WHAT ARE THE BEST MATERIALS FOR A FACE MASK?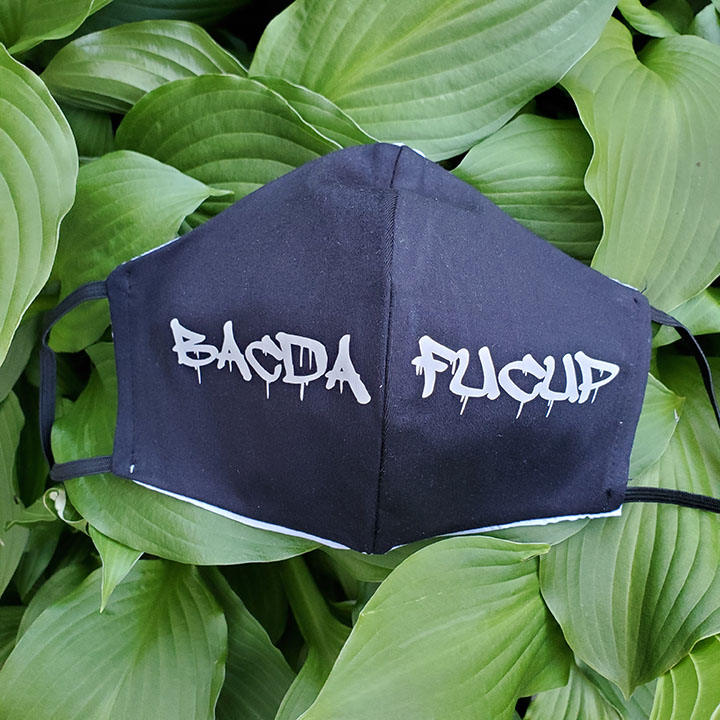 Not all materials are equal when it comes to protecting yourself and preventing the spread of harmful molecules particularly the novel Coronavirus. For starters, if you are not a front line worker coming in contact with many people that have a known virus than you don't necessarily need a N95 mask. According to a study posted on the America Chemical Study website a new study done at the Center for Nanoscale Materials suggests that a mask made from a layer of high thread count cotton and plus two layers of chiffon or silk performs nearly as well as an N95 mask. What is even more interesting is that fabrics with a tighter weave are actually better at blocking droplets than a N95 mask.
During the study the Cotton and Silk mask captured 90% of particles larger than 300 nanometers, and more than 65% of those that are smaller. While Quilting materials with cotton batting did even better, filtering more than 90% of larger particles and more than 80% of smaller particles. T-Shirts didn't do as well so I would skip t-shirt material. The stars of the show were Silk and chiffon with their electrostatic effects that generate a small charge that can attract and catch the virus. According to a study done at Wake Forest University a Cotton Poly blend will give you a good balance of breathability and filtration. A few tests that you can perform to determine if your mask is doing it's job is the lighter test (hold a lighter in front of your face and try to blow it out), the spray test (spray a stream of water ans see how much comes through) and the light test (hold it up to the light and see how much light comes through).

MAKE WEARING A MASK DOPE WHILE PROTECTING YOURSELF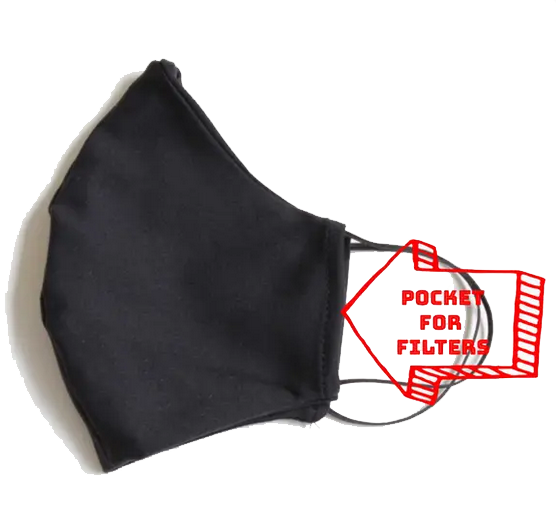 There are several face covers and masks sold on HipHopCloset for you to choose from. The Brooklyn's Own and The BACDAFUCUP styles are heat pressed on a cotton poly blend double material with a pocket for a filter strip.
These masks come with 10 disposable filters. You can also call or email us to customize your mask.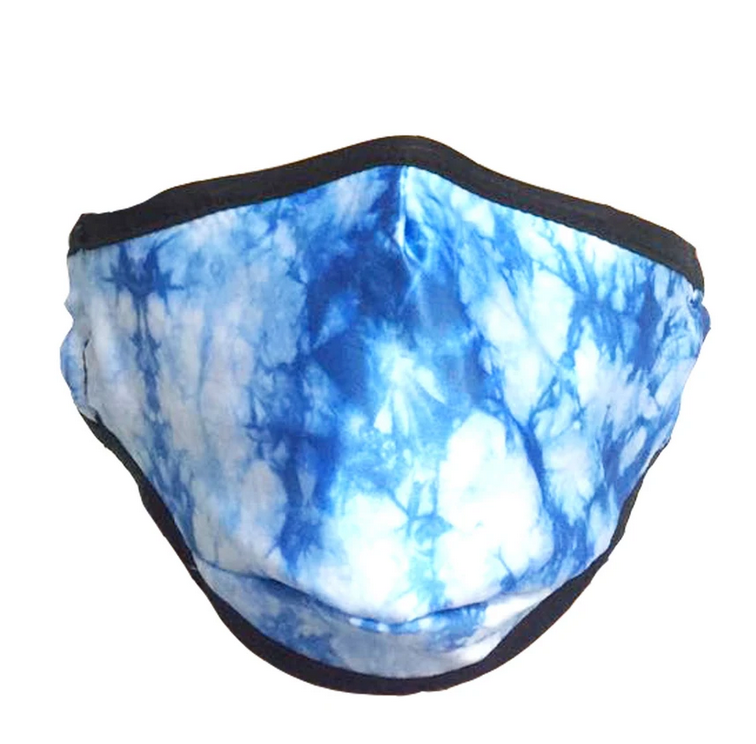 We also have a lighter weight mask from Fydelity that offers a great lightweight and comfortable fit and is great for the summer. These masks have an adjustable ear strap and a flexible nose bridge and come in a variety of great prints. Check them out HERE
STAY SAFE AND LOOK GREAT
1. Limit the amount of times you adjust the mask. As you walk around and the mask captures and blocks the virus you put yourself at risk of contracting the virus the more you touch and adjust the mask. That easier said than done because as you talk move around breathe itch and what not it constantly needs adjusting so carry some hand sanitizer.
2. What is with the foggy glasses issue??? Thank you Dr. Sheraz Shafi Malik and Dr. Shahbaz Shafi Malik, they suggest this technique: " Immediately before wearing a face mask, was the spectacles with soapy water and shake off the excess. Then, let the spectacles air dry or gently dry off the lenses with a soft tissue before putting them back on. Now the spectacle lenses should not mist up when the face mask is worn." I can't wait to try this life hack on how to prevent my sunglasses from fogging up!
3. Wear masks when you know you will be around a large group of people.
4. Hand wash your face mask after using.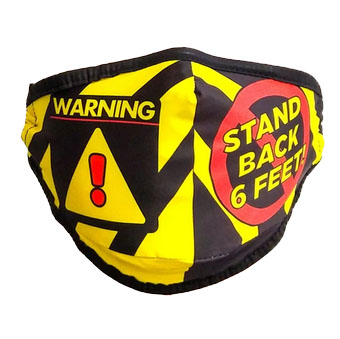 SHOP MASKS

Recent Posts
Are you planning a game night soon or hosting for the holidays? If you are looking for the perfect g …

Sneakers are a major part of hip hop culture. The subject of countless bars and punchlines, sneakers …

Activism is hands down the most powerful way to bring forth change to a society. So often, activism …