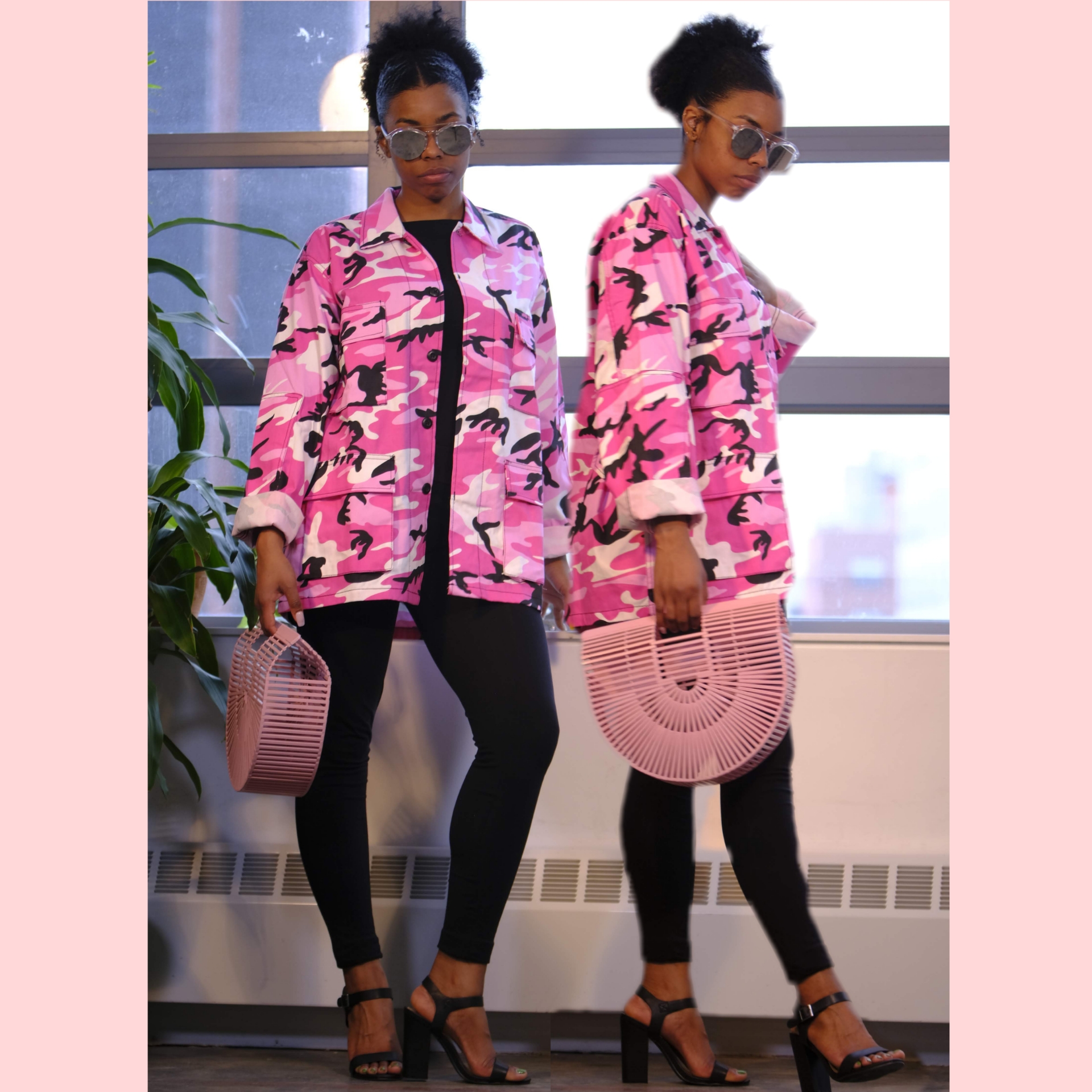 Here we are, the weather is changing and for us and in most parts of America it is warming up. That feeling of freshness in the air at this time of the year is unmatched. As Jay-Z said oh so eloquently back in the 90's it's time to put away the leather and put ice on your chest!
Pack up those custom made sheepskins and shearlings and pull out the lightweight jackets, blazers and track suits!
To start Spring 2019 off with a colorful bang we are featuring the Military BDU jacket in 6 colors.
We have the Rothco BDU Jacket in Savage Orange, Pink, Red, Woodland, Urban Gray, and our absolute favorite Ultra Violet Purple.
You know what we absolutely love about this item is that it is Unisex so buy it for your man and then sneak in his closet and steal it.
The BDU Shirt Jacket is a loose fit and looks great with so many pieces. The match ups are endless you can rock it with leggings, jeans, shorts, skirts, body suits, bodycon dresses.
It ranges from XS-3XL and the price for this Camouflage lightweight jacket is RIGHT!
Don't miss out get yours today!

Recent Posts
I had the pleasure of sitting down with T-Money and Ciara Ross for Tha T-Money Podcast to share my s …

Episode 1: I Wanna Give a Shoutout to Uncle RalphThe year is 1983 and you're rushing home, eager to …

It's the perfect way to kick off our Silver Anniversary year! Check out our feature on the Bk Reader …