From your favorite rappers to r&b sensation, rocking stripes has been a standout trend, going strong for years. Finding stripes for your body type is the key. You have three important factors when choosing your stripes are color, vertical or go horizontal. How do you choose?
Colored Stripes
When it comes to stripes, many people think simply black and white but there is so much more fun you can have with stripes if you add some pop of color. Now that it is summer, you can go super bright. You can mix different colors of stripes to match with a solid colored bottom. Some flattering combos are navy, red and white, light brown and black, yellows and blues and whatever you like. Hip Hop Closet even has custom striped sneakers which can add a pop of color to any of your looks.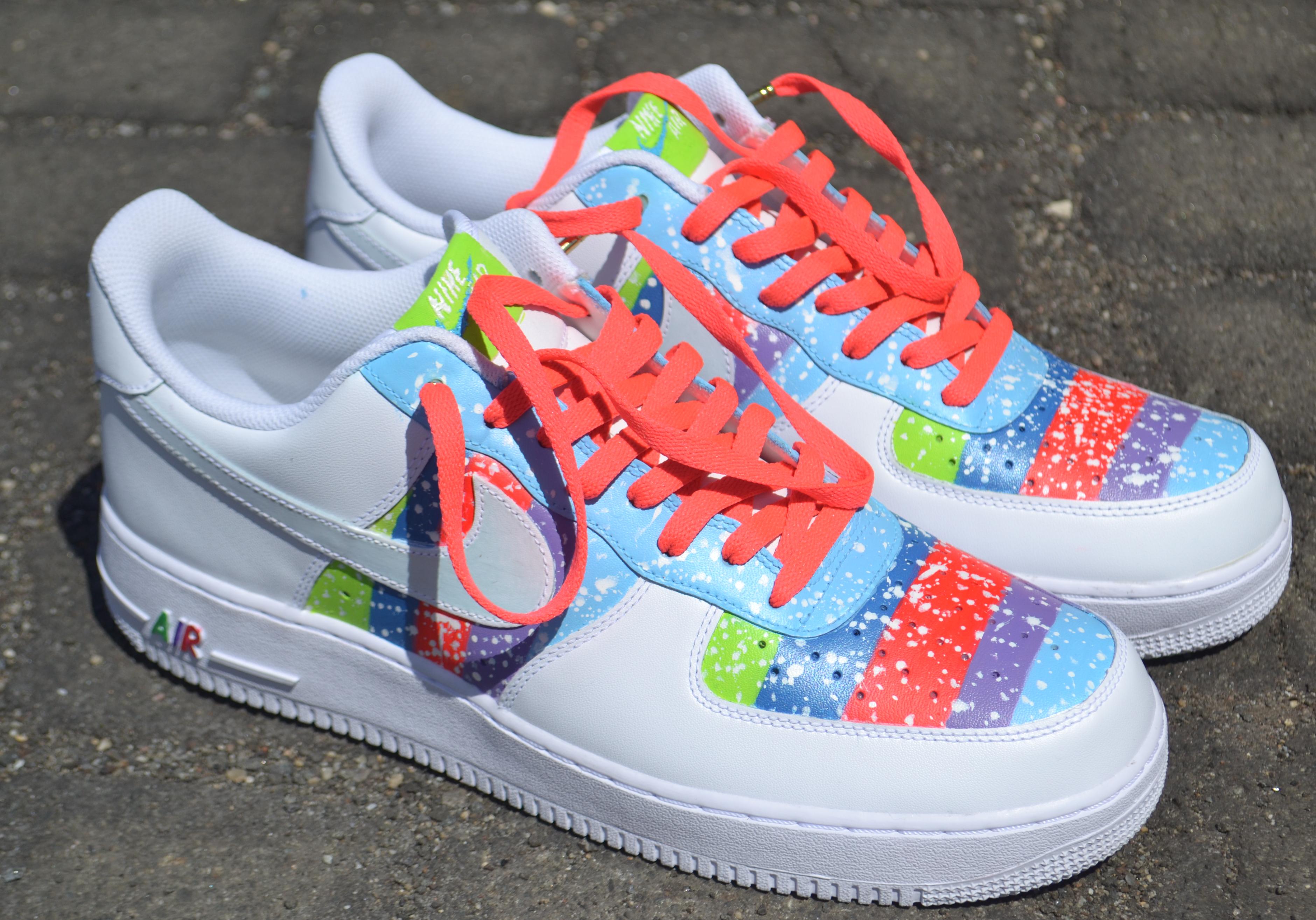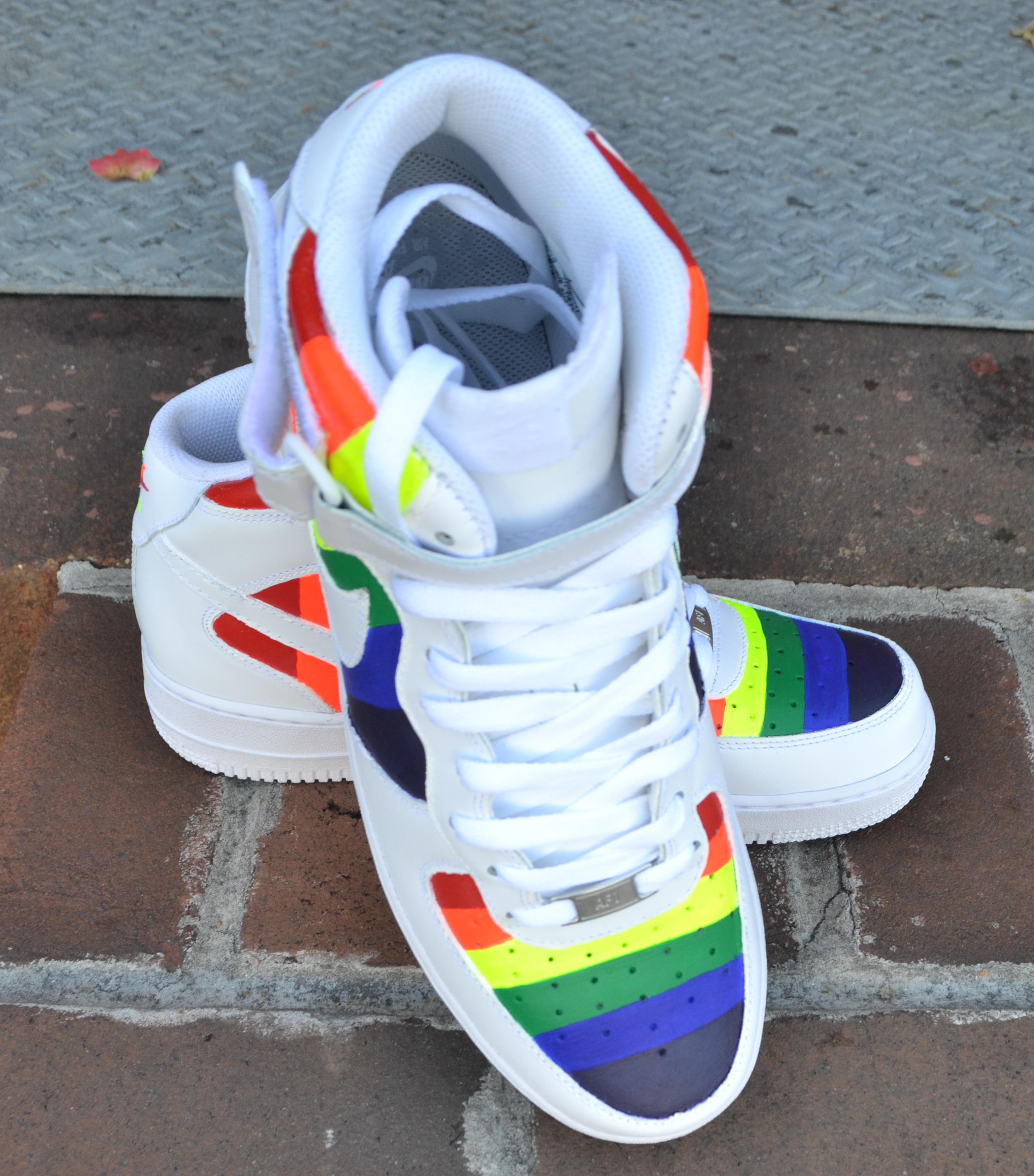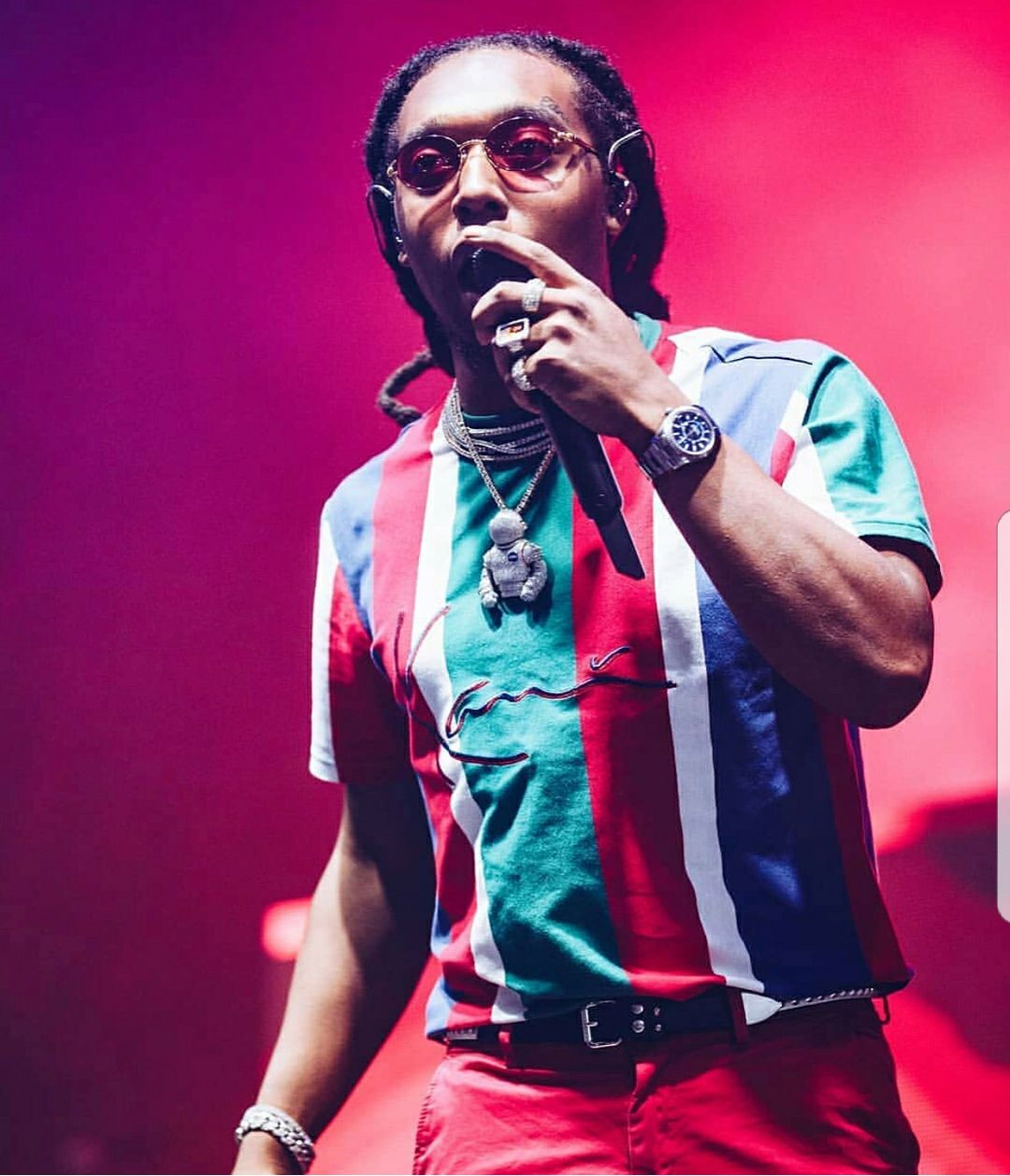 Stripes for Men
For height challenged men, many prefer vertical striped tops because it gives the illusion of a longer torso. If you are a wider man, you should lean towards vertical stripes over horizontal because vertical stripes are also slimming. Unless you are going for a broader upper body, then go for horizontal stripes by all means. But the key is to keep it thin. Minimal thin horizontal stripes are very flattering for the figure and also look great on sweaters which can be worn for multiple occasions.
Stripes for Women
Now when it comes to women, finding the perfect stripes become more tricky. Women are very particular and always want to look their best. With so many different body types, it is harder to know what stripes do what for you. The first step to finding the stripes that flatter your shape is understanding what shape you are.
Heart Shaped
If you are one who carries your weight in your upper body, you are considered a beautiful heart shape. It is best for you to avoid horizontal striped tops because they create more width to your upper body. Vertical striped tops are perfect for you. It'll slim your torso and create an illusion of longer length. When it comes to bottoms, the heart shaped figure should go for horizontal stripes. These stripes will widen your bottom half, balancing out your heart shape.
Pear Shaped (Curvy)
For those of you who carry your weight in the bottom half (hips, thighs), you darling are pear shaped. When searching for striped tops, horizontal stripes will assist with balancing out your figure. They will create volume to your torso. As for bottoms, if you want to create even wider hips and thighs, horizontal stripes will help you achieve that look. If you want to do the opposite and create a slimmer lower body, vertical stripes are the way to go.
Petite
Being petite can be a struggle when finding the perfect clothing. The number 1 rule when shopping for stripes as a petite figure is to avoid horizontal stripes. They will stretch your shape giving off the illusion that you are even shorter, which you won't like. Much like the pear shaped figure, petite's should go after vertical lines because they will elongate your legs.
Hour Glass
Not to be confused with the pear shape, the hour glass shape can be defined as your hips and shoulders being equally proportioned. A cinched waist and horizontal stripes help keep your curves flowing so your figure won't get lost.
"Straight Up and Down"
Last but definitely not least, one of the most common shapes, the "Straight Up and Down". If you have no central area where your weight goes, everything is pretty much balanced in one way, you too are special. The best stripes for you are an array of horizontal stripes with different shapes from thick stripes to thin. The thicker stripes will be able to widen the areas you desire to be wider, while the thinner stripes can give a slimming effect to the areas you desire such as the waist line. With this combination of stripes, you can go from straight up and down to a hour glass in no time.
Suggested Items
Hip Hop Closet has been delivering your fashion needs since 1998 and still going strong. These two striped pants from Hip Hop Closet are different in style and can be worn for different occasions. Based on your shape, which style do you think will flatter you?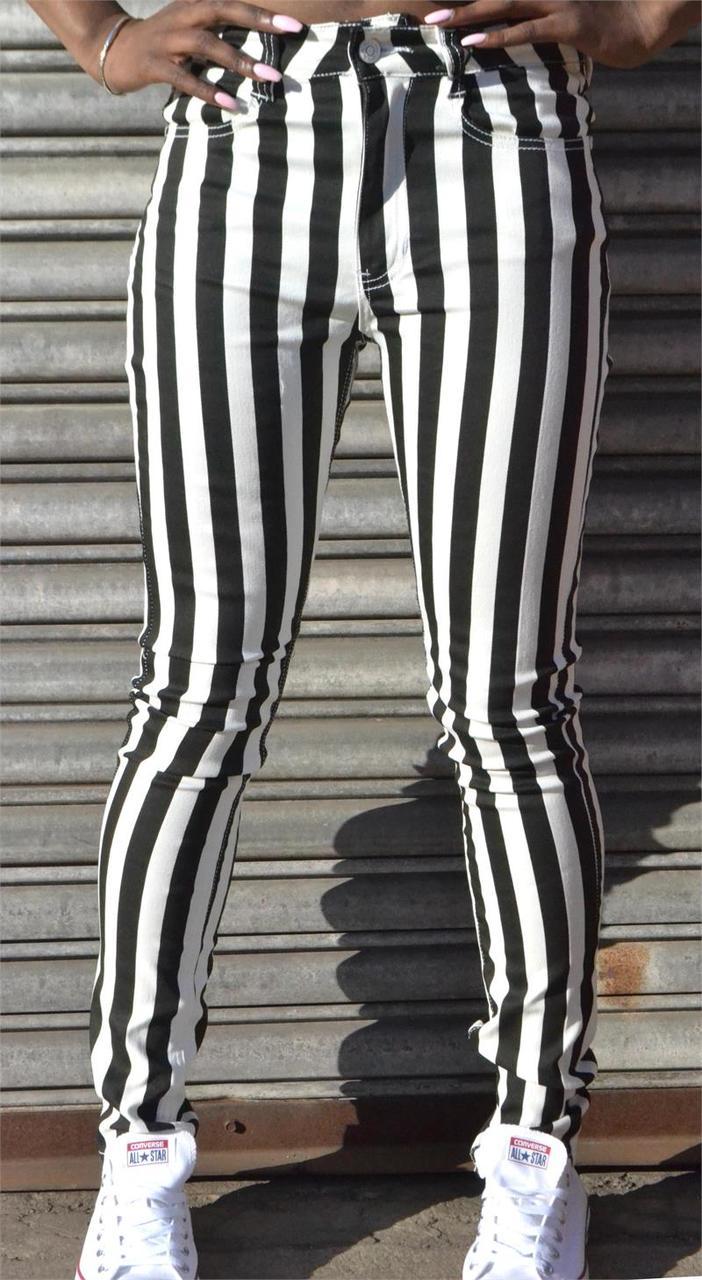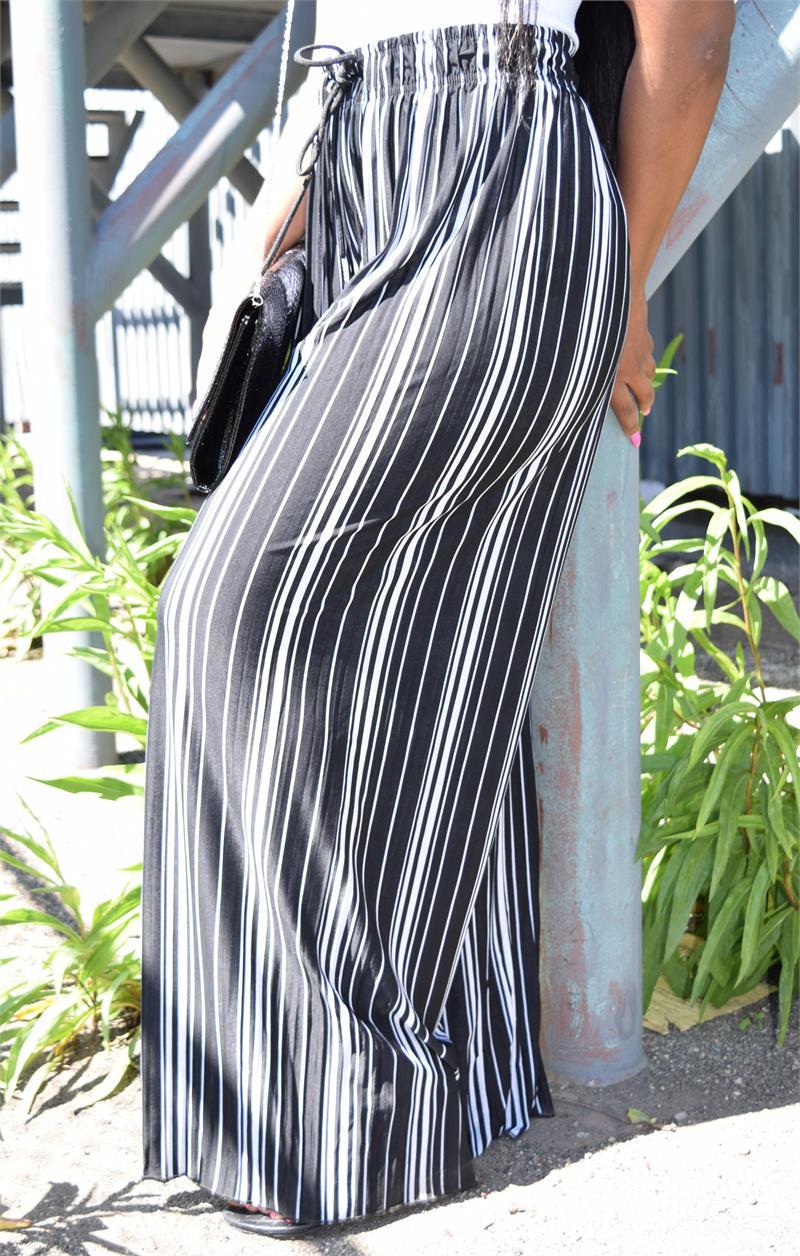 Recent Posts
We just love a great pair of sunglasses. But one shape does not fit all when it comes to finding a f …

You can thank Quarantine and Social Media for the latest tie dye craze. Tie Dye is nothing new in fa …

Outside is slowly opening up!!We miss you!!! It has been exactly 2 months that the showroom has been …