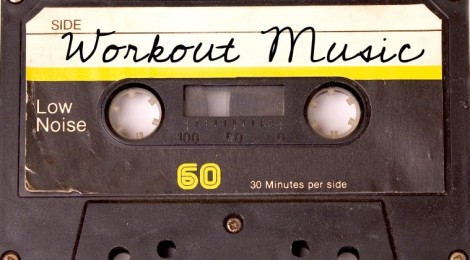 With the Summer approaching, everyone's in the gym trying to get their last minute summer body together. We all know how exhausting and quite boring working out can be but with the perfect playlist you'll be dancing and burning those calories away without even thinking "I'm over this." The perfect playlist can show you how fun exercising can be. Here is a top 15 song playlist that will get you through your next 45 minute workout and you will be rocking the whole time!
1. Drake- Nice For What
Already being critically acclaimed as the song of the summer, Drake has dropped an anthem all women can dance to. From the popping Louisiana inspired beat to the "I'm the 'ish" message, women all over the world are giving attitude and screaming "I gotta be nice for what to these n*ggas?!" from the mountain tops. The song also includes a snippet from the New Orleans "Queen of Bounce" by Big Freedia and who can stay still with that bumping in your ears .
2. Big Freedia Feat. Lizzo- Karaoke
The New Orleans "Queen of Bounce" is back with a banger! This uptempo song features the soulful voice of Lizzo who adds extra flavor to the hit. This song will have you twerking on the treadmill in no time. Be Careful.
3. Calvin Harris Feat. Dua Lipa- One Kiss
He's produced hits for Chris Brown, Rihanna, and Rita Ora and now he's here with his own hit to get you lost in his musical world. This song is all good vibes and will having you feeling like you own the world.
4. Hot Chelle Rae Feat. New Boyz- I Like It Like That
7 years after it's debut in October 2011, this alternative dance electronic pop rock hit is still keeping people up and moving. It's one of the band's top charting hit singles and a workout favorite.
5. Meek Mill- Dreams and Nightmares
Meek Mill has been delivering music "for motivational use only" you will ease into the hype with this banger and definitely end off sweating. The grind and the struggle will all be worth it in the end. Dreams and nightmares will have you go from lifting 50lbs to lifting 200lbs.
6. Kanye West- The New Workout Plan
Released in 2004, Kanye West's workout plan was dedicated to women trying to get there curvy bodies right and tight. His countdown will help you stay focused on crunching those abs and shaping that booty.
7. Christina Aguilera Feat. Ty Dolla $ign & 2 Chainz- Accelerate
As the lead single of her eighth studio album, Accelerate is one of Christina's most pulsating energy boosting club boppers. The lyrics alongside the drum heavy beat catches the ear instantly and makes you want to pick up your feet and pick up your speed. The track was also produced by the great Kanye West so it will not fail you.
8. Jennifer Lopez Feat. DJ Khaled & Cardi B
Two Bronx natives, with the assistance from one of We The best producer, DJ Khaled, dropped a hit that not only makes you want to dance but also makes you want to go get your coins. The trap like beat along with the sound of drums and guitars will have you not only motivated to get your body hot like JLo's but you'll also be ready to get to work and make your dinero.
9. Davido- Fall
The Nigerian singer has got people from all over the world bopping and swaying to the afro beat a year after release. The song is a whole vibe and will have you working out with a smile while you twist and dip your hips.
10. Davido- If
We couldn't stop there. Davido is supplying you with all the feel good music for your workout. The afro beat and his divine voice would send you into a paradise. Soon you'll feel like your in the beautiful Lagos, Nigeria instead of the sweat filled gym
11. A Boogie Wit Da Hoodie Feat. Davido- Way Too Fly
The Bronx rapper has teamed up with Nigerian singer Davido to bring us a feel good track to vibe to. The song will be on his new album "International Artist" where he features artist from all over the globe to produce as DJ Khaled would say "A Vibe". This is another song that will have your mind escape while in the gym.
12. Childish Gambino- This Is America
This song dedicated to addressing being black in America and gun violence in the US, includes an array of sounds from cheerful beats to trap beats. Even though the beat makes you move the song has a message and when will bring you to think taking your mind off of the stress of working out.
You're Almost Done...
13. Tory Lanez Feat. Ozuna- Pa Mí
Tory Lanez and Ozuna have come together to release the first single off his Spanish Album called "El Agua" which will be an all-Latin album. The latin urban sounds of Tory Lanez and Ozuna will get you off your feet and workout out to a beat you'll love.
14. Rich The Kid- Plug Walk
The hip hop/trap song has been blasting all over the radio and we can't get it out of our heads. The catchy beat and lyrics makes you bop instantly and will have you bopping all through your workout
15. Bruno Mars Feat. Cardi B- Finesse
Can't believe it's not a throwback jam! Bruno Mars and Cardi B collaboration brings this 90s feel reminding you of dancing at the block parties and feeling like a fly girl from "In Living Color". The fast, fun, and high energy beat will get you moving and sweating with loads of fun
Yay you've reached the end of your playlist and your 45 minute workout. Wasn't that fun? Hit us on social media and tell us how many calories you burned.
Recent Posts
Activism is hands down the most powerful way to bring forth change to a society. So often, activism …

We just love a great pair of sunglasses. But one shape does not fit all when it comes to finding a f …

You can thank Quarantine and Social Media for the latest tie dye craze. Tie Dye is nothing new in fa …