Sneakers are a major part of hip hop culture. The subject of countless bars and punchlines, sneakers play a large role in popular fashion and a person's image. The multi billion dollar industry boasts sneaker collaborations by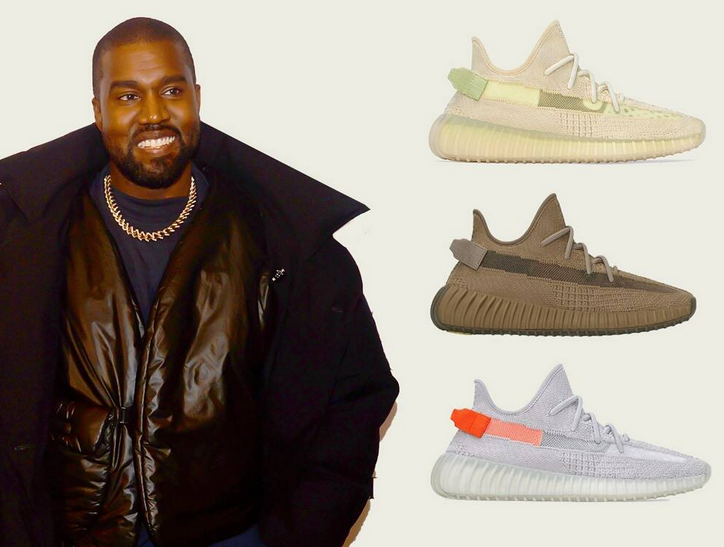 Kanye West with his Yeezys sneaker brand, Big Sean collaborating with Puma, Tyler the Creator collaborating with Converse, and Travis Scott collaborating with Jordans. Let's take a look at the rise of sneaker culture in hip hop.
In 1947, the first black professional basketball team, the Harlem Globetrotters, defeated the world champion Minneapolis Lakers. The Globetrotters victory and overall success in popularizing basketball led to the integration of the sport. Today, basketball is a predominately Black sport due to the work of the Harlem Globetrotters. Due to the increase in Black players on the court, basketball became very popular in Black culture.
Prior to 1972, Converse's "Chuck Taylor" was the dominant shoe for basketball. Converse's reign ended in 1972 when Nike released the first basketball shoe, the Nike Bruin. Nike ushered in a new era of basketball history,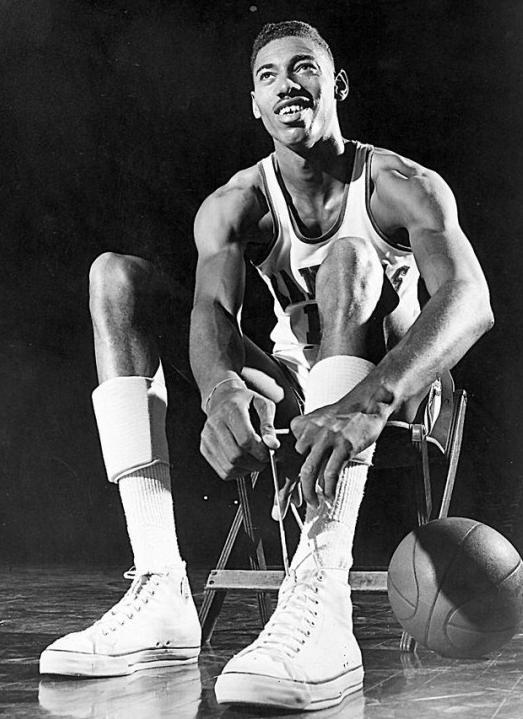 kickstarting the beginning of sneaker culture. Companies including Puma, Reebok and Adidas scrambled to release their own sneakers. From Puma's personally customized sneakers for New York Knicks player Clyde Frazier to Nike's Air Jordan I, sneaker culture became intertwined with basketball culture and resulted in many prominent Black NBA players getting brand endorsements.
Starting in 1973 with the Puma Clyde, sneaker companies began partnering with NBA players to advertise their latest releases. Since the main audience for basketball was Black people, sneakers quickly became very popular in the Black community.
As sneakers became more popular in Black culture, it began to spread to more aspects of the culture — most notably in music. The iconic song "My Adidas" was released in 1986 by Run-D.M.C. Their song signals the beginning of sneaker endorsements in hip hop and the overall mixing of rap and fashion culture. The group's Adidas partnership caused sales to skyrocket as people embraced the new style of hip hop fashion. The success of the Run-D.M.C and Adidas partnership led to more sneaker deals for prominent figures in hip hop. Artists including Missy Elliot, Jay Z, Kanye West, and Cardi B have all signed huge endorsement deals with sneaker companies.
The main attraction to sneakers is that there are so many styles to choose from. Snagging that hard to get pair of the latest release is a real accomplishment. With the demand so high and the supply so low it is virtually impossible to get some versions of Nike Air Jordans and Yeezy boosts. The explosion of sneaker customization has created a market
where you can basically find someone to create any sneaker colorway that your heart desires. From using leather paint to airbrushing and applying vinyl and other materials the options are limitless.
Overall, sneakers in black culture are a representation of black people aspiring to be their favorite version of
themselves. When your favorite basketball player or rapper performs in a pair of sneakers you have, it builds a tribe. Whether you're wearing sneakers your favorite artist modeled, or customizing your own unique pair, sneakers are an integral part of our artistic expression.
Here at HipHopCloset.com we sell handpainted sneakers designed by specially picked art students from Pratt University. Our custom sneakers are guaranteed to last.
Frequently asked questions about Sneakers
Q: How do you make custom sneakers?
A: We use a special technique to prep the sneakers by removing the factory finish and "roughing up" the surface so that the paint adheres and stays. We custom mix our colors to create unique mixes that are not found on the shelf. We use top quality leather paint to ensure that your sneakers resist cracks. Once the paint cures for 24-48 hours we apply a sealant.
Q: How long do custom sneakers last?
A: They will last you as long as any other pair of sneakers.
Q: How much do custom sneakers cost?
A: The price ranges from $150-$275
Q: How long does it take to make a custom sneaker?
A: The time frame varies depending on the style but it can take anywhere from 10-20 hours. Many styles require multiple coats and for best results allowing the coats to dry completely in between applications will give you better results.
Q: How do I keep my sneakers clean?
A: The best thing to do is wipe with a wet wipe after wearing.
Q: Can sneakers go into the washing machine?
A: First off, you should check the recommended instructions for taking care of your shoes. It is mostly recommended that you should not put shoes in the washing machine because it might damage the fabric of your shoes. When washing your shoes, you should use either a dry brush or even a toothbrush to clean your shoes. Remove the laces and use warm water mixed with mild laundry detergent to wash your shoes and lace. After this is done, dry your shoes with a dry towel then leave it to air dry for 12-36 hours
Q: Can you use sneakers as running shoes?
A: This is also not recommended, This is because running shoes have better benefits than regular sneakers to make it more suitable for running. For example, running shoes impact your feet less when they hit the ground. It has better padding, cushioning, and the heel height for running shoes provide runners with stability. Lastly, running shoes are more flexible because they can flex from the arch to the midfoot.
Q: How should sneakers fit?
A: To measure if your sneaker fits, you can simply use your fingers. When wearing your shoe, use the nail of your index or pinky finger to measure the distance between your longest toe and the end of the shoe. When wearing your shoe, the distance between your longest toe and end of shoe should be at least ½ an inch which is the size of the tip of your index or pinky finger. As for the width of your shoe, it should be enough room for you to wiggle your feet around the shoe.
Q: When should I change my sneakers?
A: You should replace your sneakers about every 8 to 12 months with regular everyday use due to it being worn down.
Q:Which sneakers add the most height?
A: Nike Air Max
Recent Posts
I had the pleasure of sitting down with T-Money and Ciara Ross for Tha T-Money Podcast to share my s …

Episode 1: I Wanna Give a Shoutout to Uncle RalphThe year is 1983 and you're rushing home, eager to …

It's the perfect way to kick off our Silver Anniversary year! Check out our feature on the Bk Reader …